Warrnambool
Search by Accommodation Type: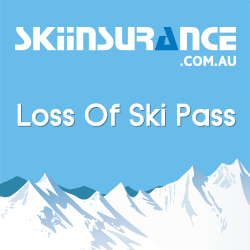 Warrnambool Accommodation
Motels/Hotels
Visitors have an excellent choice of motels on both sides of the main street (Raglan Street) all are close to shopping, restaurants, cafes and the race track. There are several quality motels to be found in quieter areas of the city. Several motels listed below have in house restaurants, many others offer restaurant quality meals, delivered to your room by leading Warrnambool Restaurant Images.

Clean, friendly, family operated 15 room air conditioned Motel offering a competitive tariff in the mid range. Walk to cafes, restaurants, entertainment venues and shopping centre.
3 minute drive to racecourse. Austar. Secure off street parking.
Pet Friendly by prior arrrangement with owners Suellen and Nevile.
---
double from $85
376 Raglan Parade Warrnambool VIC 3280
Clean/Comfortable/Affordable 15 Ground Floor Units. Twin/Single/Family Units with queen sized beds.
Secure off street parking. Free AUSTAR.
2 Minutes to Warrnambool Racecourse and 5 minutes to city centre.
Robyn and Ashley make you feel welcome.
---
double from $100
581 Raglan Parade Warrnambool VIC 3280
Comfortable accommodation with spacious rooms in Warrnambool Central.
Heated Pool. Frequent Flyer. Off street undercover parking
Fully Licensed Steakhouse Restaurant for your convenience
---
Off Season Double from $65
Located 100 metres from the highway, close to Warrnambool Racecourse and the Hopkins River restaurant and bistro complex at historic Proudfoots Boathouse . The Turn-In Motel has a combination of conventional motel accommodation plus a range of self catering single room apartments and a unique dormitory style apartment which can accommodate up to sixteen people. The Turn-In would provide an ideal base for a family or group holiday.
---
Corner Kepler & Timor Streets Warrnambool VIC 3280
Located in the heart of the city centre Warrnambool's most affordable accommodation is amongst restaurants, nightlife and the main shopping precinct. Walk to the beach, parks, gardens and Warrnambool's famous Lake Pertobe and Flagstaff hill. Our twenty room motel is ideal for couples, families, business and holidays.
Located next door to Comfort Inn Western is the newly renovated The Last Coach cafe and tapas bar.
---
double from $110
519 Raglan Parade Warrnambool VIC 3280
Central location 200 metres from the CBD.
23 comfortable, spacious rooms with queen sized beds, Austar. Licensed Restaurant. Cooked breakfast available.
---
From $109/night
69 Raglan Parade Warrnambool VIC 3280
Friendly staff. Large comfortable clean rooms. Family apartments and spa rooms available. Great location, all major retailers within 600m. Free gym, spa & sauna use and exercise classes at local gym, Harris Scarfe, Shopping Plaza, Gloria Jeans Coffee, restaurant, many take-away food outlets close by, or have room delivery service. Contact us today to organise your stay.
---
367 Raglan Parade Warrnambool VIC
Blue Whale Motor Inn and Apartments is centrally located close to all amenities including Warrnambool's Flagstaff Hill Maritime Museum and the Shipwreck Sound and Light Show, Logan's beach with whale watching platform, the city centre and the Gateway shopping plaza. Close to Warrnambool Racecourse.
---
349 Raglan Street Warrnambool VIC 3280
Presidential Spa Suite. 3 Brm Family Suite with Spa. Executive Rooms. Guest Internet Room. Wireless Broadband. Restaurant Room Service. Comfortable Bar/Dining. In Room Mini Bar.
Close to Beach/City Centre and Racecourse.
---
double from $130
521 Raglan Parade Warrnambool VIC 3280
Modern, comfortable rooms to suit the needs of travellers and corporate. 1 and 2 Bedroom Suites with modern amenities. Ideally located in proximity to tourist attractions and close to Warrnambool Racecourse
---