Lakes Entrance
Search by Accommodation Type: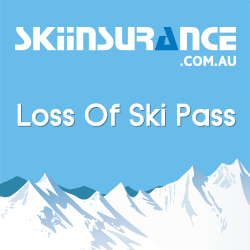 Lakes Entrance Accommodation
Lakes Entrance holiday resort provides a wealth of activities for you to explore, from boating, and fishing, to spending time relaxing on the golden sands of the 90 Mile Beach situated on the other side of the footbridge.
There is an excellent selection of accommodation available - choose from resort-style luxury apartments, motels, holiday parks, self contained cabins and cottages, bed & breakfast establishments, holiday houses, pet friendly, budget accommodation, powered and unpowered sites for camping, caravans and mobile homes - you are sure to find something to suit your price range.
Tourist Parks

45 minute drive from Lakes Entrance
A unique getaway adjoining the stunning Buchan Caves. An ideal base for a nature based camping holiday – Pitch a tent on one of the 100 grassy camp sites, or choose from self contained cabins or safari style tents.
Native wildlife abounds with many kangaroos, wallabies and wombats, and the region is home to over 60 species of birds.
---

Quiet off highway location close to town centre and beach.
Holiday house avail. 1/2/3 Brm flats. Deluxe cabins. Modern, clean amenities. Powered sites-level with pads
Pets under supervision
---

Perfect for a family or group of people wanting a more secluded accommodation option. We've hired the entire park to families for reunions and weddings etc. on many occasions.
The drive through feature of the park allows for zero traffic congestion with park tenants never having to navigate around tight park sites or worry about multiple point turning.
We are a dog friendly park.
---
623 Esplanade Lakes Entrance VIC 3909
Waters Edge Holiday Park is situated on 3.5 acres of land in the heart of Lakes Entrance opposite Cunningham Arm Lake which forms part of the Gippsland Lakes system.
Features of the park include a fantastic new amenities building, solar heated swimming pool and toddlers pool, BBQ's, games room, children's playground all situated in a friendly relaxed park environment.
---

Sydney side of Lakes. Spacious 6 acre family park with plenty of room for bigger vans, boat parking. 300m to surf beach. 2 minutes to Golf Club. Modern villas and cabins, pet friendly camping and caravan park facilities. You will find something to suit your taste and budget.
---

We are a quiet, friendly, family park away from the main street noise situated next to the cinema and squash courts. Walk to shops, cafes, clubs and entertainment.
Pet friendly with pet minding available during the day. Plenty of room for big rigs and if you need a little help, we have a tractor. Owners live on premises and are available between 9am - 6pm. Please feel free to ring during these hours or book via e-mail at any time. 2 bedroom deluxe or standard cabins available. Budget vans from $50 night. Free Wi-Fi.
---
55 Roadknight Street Lakes Entrance VIC 3909
The spacious family resort of Lakes Entrance.
3.5 star holiday cabins and 4 star cottages set in delighful garden. Conference facilities
Indoor pool
---
powered sites from $25
127 Princes Highway Lakes Entrance VIC 3909
A spacious well shaded 6 acre, 4 star family holiday park, located 2.5 kilometres from the town on the eastern side of Lakes Entrance, close to the Lakes Entrance Golf Course and Eastern Beach. A pleasant walking distance from Eastern Beach or spectacular ocean views .
---

Named the "Quiet One", Woodbine Caravan Park in Lakes Entrance is the ideal holiday destination for your family. Conveniently located opposite the Bowling Club in the centre of Lakes Entrance, just 150m to beaches, cafes and shopping. A relaxing getaway with friendly service. Modern cabins, Powered sites, camping.
---
Luxury/Resorts/Boutique
double from $170
Luxury Coastal Accommodation.
44 motel and spa rooms. 12/2 Brm F.S.C. Apartments.
Heated indoor pool, spa and sauna, outdoor pool Austar, mini bar, conference facilities, disabled rooms
Boathouse Restaurant/Cocktail Bar/Lounge/Modern, Relaxed, Dining/Specializing in Seafood.
---