Warrnambool
Search by Food & Wine Type: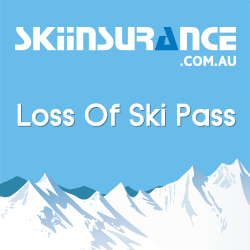 Warrnambool Food & Wine
Cafe & Seafood
As you would expect from a leading coastal holiday destination Warrnambool has many cafes selling fish and chips, burgers and the usual take-away meals. Several pizza shops with eat in or take-away facilities. You can purchase fresh fish from AllFresh Seafoods in the Norfolk Plaza.
All Fresh Seafoods Factory Outlet
47 McMeekin Road Warrnambool VIC
---
Brocky's On Liebig
174 Liebig Street Warrnambool VIC
---
Mack's Snacks
77 Liebig Street Warrnambool VIC
---
All Fresh Seafoods Shop
Shop 11 Norfolk Plaza Warrnambool VIC
---
You may also like to consider the following:
Restaurants
Warrnambool has many renowned restaurants dotted throughout the CBD and outer city areas. Most source quality local produce and feature a selection of local wines. With the choices available you will never run out of dining options.
5330 Great Ocean Road Allansford VIC
Home of National & International Award winning Cheddar Cheeses. * Complimentary cheese tastings daily. Enjoy lunch at the Licensed Restaurant.
Explore the Museum and marvel at relics from 1900's farm life.
Open 7 days. Groups welcome.
---
Cramer Street Warrnambool VIC 3280
The Best Value Meals in Warrnambool
Cramers Bistro and Bar is located at the Warrnambool Football Club in Cramers Street. 4 function rooms.
Open Tuesday to Sunday for Lunch and Dinner. Full a-la-carte with excellent wine list.
---

A Great Ocean Road Dining Experience
Extensive menu includes superb steaks, delicious chicken dishes, fresh fish and the best seafood basket in Warrnambool.
Lots of vegetarian dishes, and the kids have their own menu.
Luch 12-2pm. Dinner from 5.30pm (closed Sat lunch)
Coaches by appointment
---
75 Timor Street Warrnambool VIC 3280
Open 7 days - 2 synthetic greens. Visitors welcome.
Formal and friendly dining-with a dish and price thats sure to suit your tastes and budget. Lunch and Dinner Monday to Saturday. Lunch Specials from $6.50 Dinner Specials from $10.
Summer barefoot bowls - great fun!
---
City Memorial Bowls Club
50-58 Cramer Street Warrnambool VIC 3280
3 grass and 1 synthetic green. Excellent facilities including Images Family Bistro open 7 days for dinner and every day for lunch except Saturday. Bring your friends, have a friendly game, then enjoy a meal in the bistro.
Functions catered for seating capacity 400 persons.
---